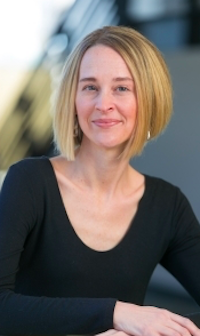 How Do We Cling to Hope in the Midst of Tragedy?
What is God doing in our lives when we experience suffering?
How do we enter into one another's suffering well?
When we face tragedy how do we keep our hearts open to hope?
On today's show, I have invited Kate Elizabeth Clark, author of the book, Where I End: A Story of Tragedy, Truth and Rebellious Hope. 
In 2009, Kate Clark was a wife and active mother of two living in Michigan when a tragic playground accident left her paralyzed from the neck down. After surgery for her injured spine, she was told that she would likely never walk again. Facing the possibility of a life without being able to hug her children, walk independently, or hold her husband's hand, Kate prayed a prayer of rebellious hope and asked God for a miracle.
Today Kate will share her story hope, grief, suffering and miraculous recovery. Her story is a testimony that God is with us and faithful even in difficult circumstances.
A little bit about Kate:
Kate studied at the University of Michigan, Wayne State University, and Dallas Theological Seminary. With a background in psychology. She has spent much of the last twenty years working and writing for a nationwide Christian radio and counseling ministry. When she's not writing, Kate enjoys spending time outdoors, cooking new recipes with her kids, and immersing herself in books. Kate, her husband John and their 2 kids. live in Wheaton, IL.
Find out more about Kate and her book at https://www.whereiendbook.com