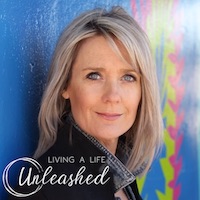 On today's episode I invited Jen Pollack Michel to talk about something I have often struggled with. Desire.
Is it OK to desire? What do we do with unmet desires? How do we know we have the "right" desires?
What about the message that Christianity can often unintentionally or intentionally send… that wanting is sinful and selfish? How do we know and follow God's will rather than insisting on our own?
Jen and I also talk about how unexpressed desires can turn into bitterness and how when we protect ourselves from desires we do not experience the joys in life.
Listen in and be encouraged!
About Jen Pollock Michel
Jen Pollock Michel is a speaker, writer and author of the book, Teach Us to Want: Longing, Ambition, the Life of Faith, and her second book, Keeping Place, Reflections on the Meaning of Home. She is also a contributor to articles for The gospel Coalition and Christianity Today.
Jen and her husband and five children live in Toronto.
You can purchase Jen's books on Amazon.