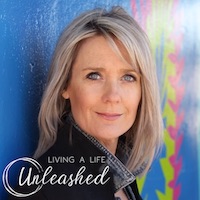 Life Mapping
On today's episode I talk with Sharon Swing about an incredibly valuable tool that helps you:
CLARIFY your desires

DISCERN how your life story impacts the way you live today and your choices for tomorrow
UNDERSTAND yourself and your part in God's larger story

DECIDE what you might do to live a life that is a more full expression of who God created you to be
Listen in and learn more about how Life Mapping helps you see God's story in your story, providing fresh insight into your life to help you get unstuck, make new discoveries about yourself, and propel you into action. 
Sharon Swing is founder of Swing Consulting, Inc. and co-author of "Listen To My Life." She is also co-founder of oneLifeMaps.com, an organization dedicated to helping people review their life stories as a means of growing spiritually and as a way to gain insights that are a catalyst to taking meaningful action in life, relationships, career, work and calling.
Check out the One Life Maps Website for more information on life mapping!
Use the code "unleashed" to get a 20% discount on the Listen to My Life Portfolio.
Grab a friend or small group and go through the life mapping process together!