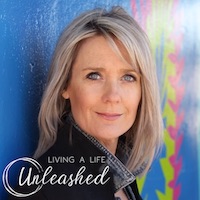 How can we experience more freedom and be more of who we were created to be? Listen in and be inspired as Rebekah shares her ongoing journey to freedom and how she is living fully into who she was created to be.
Some things we touch on:
You can't know freedom if you don't know bondage.
Areas of bondage that keep us from being free.
Identifying the lies that keep us in bondage.
How do we find meaning in surrender?
How do we pursue a life of meaning and passion?
Why where we get our identity from matters.
Rebekah Lyons is the author of Freefall to Fly: A Breathtaking Journey Toward a Life of Meaning and You Are Free: Be Who You Already Are. She is a mother of three, wife of one, and dog-walker of two living in Franklin, TN. She's an old soul with a contemporary, honest voice who puts a new face on the struggles women face as they seek to live a life of meaning. Through emotive writing and speaking, Rebekah reveals her own battles to overcome anxiety, depression, and consumer impulses - challenging women to discover and boldly pursue the calling God has for them. As a self-confessed mess, Rebekah wears her heart on her sleeve, a benefit to friends and readers alike. Alongside her husband, Gabe, Rebekah serves as co-founder of Q Ideas, a nonprofit organization that helps Christian leaders winsomely engage in culture. Her favorite pastime is spent with her nose in a book and a discriminating cup of coffee in hand. You can find Rebekah on Instagram, Twitter, Facebook and rebekahlyons.com.