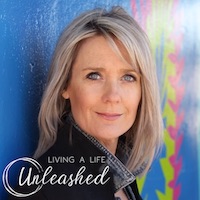 On our show today, I have invited my friend, Dr. Deb Gorton, to talk about getting comfortable with being uncomfortable.
What does that mean? Well you will have to tune in to find out!
But, if fear or discomfort have ever kept you from leaning in and playing full-out in life and relationships, you will want to listen in as we talk about how forgoing comfort is essential to growth and transformation.
We also talk about the cost we are paying to stay comfortable, how our most defining growth moments don't happen in the realm of comfortability and how radical acceptance is a key to moving out of unwanted circumstances. And, that failure is a part of learning and growth.
Dr. Deb Gorton grew up in Scottsdale, AZ and graduated from Arizona State University with a BA in Journalism.  She earned both her MA in Psychology and her PhD in Clinical Psychology from Fuller Graduate School of Psychology in Pasadena, CA. Additionally, she holds an MA in Theology from Fuller Theological Seminary. Dr. Gorton presently serves as the Director of Moody Theological Seminary's Masters in Clinical Mental Health Counseling Program as well as Moody's Counseling Center. She is also the founder of Siv Consultation, providing counseling and leadership coaching for individuals. Dr. Gorton is a problem-solver and collaborator who believes transformation happens within community.