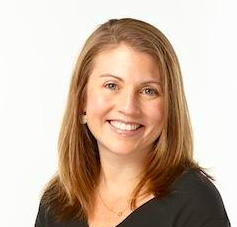 On today's show I have invited Amy Julia Becker to talk about her new book, White Picket Fences: Turning toward Love in a World Divided by Privilege. We talk about privilege, what it means, and how it is a word that can provoke very strong reactions. We also talk about ways of identifying privilege, something some of us may often not be aware of. Amy Julia also shares her thoughts on the role people of faith have in addressing social divisions.
In addition to White Picket Fences, Amy Julia is also the author of Small Talk: Learning From My Children About What Matters Most, A Good and Perfect Gift: Faith, Expectations and a Little Girl Named Penny, named one of the Top Books of 2011 by Publisher's Weekly, and Penelope Ayers: A Memoir. A graduate of Princeton University and Princeton Theological Seminary, her essays about faith, family, and disability have appeared in the Washington Post, USA Today, Christianity Today, the Christian Century, and online for The New York Times, ABCNews, the Atlantic, Vox, and The Huffington Post. Amy Julia lives with her husband Peter and three children, Penny, William, and Marilee in western CT.
White Picket Fences can be purchased wherever books are sold.
Find more information on Amy Julia at amyjuliabecker.com