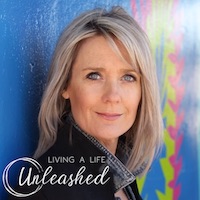 How to find lasting satisfaction.
On today's episode, Steve Hoppe, author of "Sipping Saltwater: How to Find Lasting Satisfaction in a World of Thirst," talks about idols we "sip" that leave us feeling even more thirsty and dissatisfied.
This is an important conversation because if we want to live a life unleashed, it is critical that we gain insight into the areas in our lives that may be keeping us stuck, trapped or in bondage. We have to take an honest look at the things in our life that we are looking to for satisfaction that ultimately end up ruling us, sucking the life out of us and putting us on an endless cycle of chasing the illusion of satisfaction and leave us coming up empty and not truly satisfied.
We will explore forms of saltwater such as sex, money, control, comfort, people and work and will also discuss the concept of God, Garbage, Gift.
Tune in!  Share this podcast with your friends and please leave a review. 
Book Excerpt
"We consume things that look and feel and sound like they can quench our thirst. They promise unmatched pleasure. They promote limitless comfort,  joy, strength, peace, excitement. They vow to remove our fears, tears, worries, guilt and shame. They pledge to fill the voids in our hearts and soothe our aching souls. They promise paradise but they can't deliver."
About the author
Steve Hoppe was born in Chicago and educated at the University of Illinois, Gordon-Conwell Theological Seminary, and Westminster Theological Seminary. He has served in urban ministry for over a decade and is currently a pastor, counselor, author, and speaker with Park Community Church in Chicago. Steve is married to his best friend Abby.