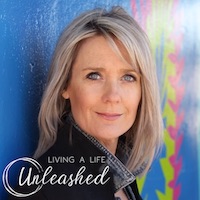 How to Fight Fear.
On our show today we want to help you Fight Fear!
I have invited my good friend Kelly Balarie and author of the book, Fear Fighting, Awakening Courage to Overcome Your Fears…. to talk about how we can can be Fear Fighters!
Listen in as we talk about the different aspects of fear that grip us….Worry, anxiety, people pleasing.
Any time you feel like you are holding back, not being all you were created to be or you have to be somebody else to please somebody else, that is an indication that there is an origin of fear.
Sometimes we experience opposition in the exact area we are meant to play full out!
We also tackle fear questions such as:
What is a Fear snowball
Can fear ever be a good things?
How can we recognize the fear that grips us?
How do we pay attention to the fear enough to realize it so that we can be free from it.
Tune in for some fear fighting Truth!