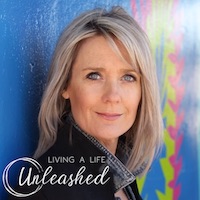 Have you ever been around someone that is a burst of energy and inspiration?
Tune in and listen to my fun and full of wisdom chat with Michelle McKinney Hammond, bestselling author, speaker, singer and television presenter.
We talk about everything from identity crisis, to creating margin in our lives. We also discuss answers to "what is my purpose?," what to do in the waiting, how comparison and envy distract us from the path that we are meant to be on and how we miss grace when we expect our lives to look a certain way. 
Tune in to have your soul be refreshed and your mind stirred (in a good way)!
Michelle has authored over 40 books (selling over two million copies worldwide), including best-selling titles The Diva Principle, Sassy, Single and Satisfied, 101 Ways to Get and Keep His Attention, andSecrets of an Irresistible Woman. A gifted vocalist, Michelle has recorded four CD's, and has co-hosted the Emmy Award-winning television talk show Aspiring Women on TLN for ten years as well as TCT's 3D Woman.
She has appeared on countless television shows including Bill Maher's Politically Incorrect, E Channel's "Soap Talk," NBC's The Other Half, The 700 Club, and BET's Oh Drama! as well as a regular relationship segment on WGN Morning News. Recently she appeared on Roma Downey and Mark Burnett's "Women of the Bible" on Lifetime and "Beyond AD". She has graced the cover of magazines such as Today's Christian Woman, Precious Times, The Plain Truth and Gospel Today. She has been a contributing writer for Spirit Led Woman, Discipleship Journal and has been featured in articles in Shine, Essence, Ebony, Jet, Black Enterprise Magazine, The Chicago Tribune, The Associated Press and The New York Times.
Michelle is known for "keeping it real." She addresses real-life issues with candor and wit, and the hard questions with sensitivity and empathy. 
Michelle's underlying message is "get yourself in spiritual order and your natural life will come together." 
She resides in Ghana, West Africa where she is the visionary for a new ministry called Relevance. She also travels extensively, speaking to men and women from all walks of life extending the message of the Good News and the power of having an authentic relationship with God.