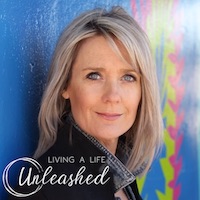 On today's show my friend and author Lynne Moyer is here to talk about her new book, City of Lights, Letting Go of What We Think Life Should Look Like So That We Can Discover Even More. 
We talk about how we can often pursue perfection when God really wants us to pursue people. And, how to live a lifetsyle of letting go.
Listen in as we talk about letting go of our plans and being aware and present enough to say Yes to what God is showing us, and where He is leading us.
Lynne is also the Founder & CEO of Luminate Marketing. She is an international speaker and an award-winning strategist for churches, small businesses and nonprofits and is passionate about speaking on behalf of those who don't have a voice, leveraging influence with purpose, and living a lifestyle of hospitality. She and her husband Matt and their pup bear live in Atlanta, GA. You can find more about Lynne at lynnemoyer.com